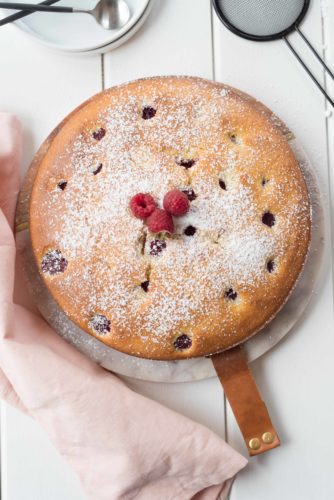 I've been waiting too long before posting this raspberry and almonds cake recipe that this isn't the reaspberry season anymore

The option is to buy them frozen and put them directly in the cake before cooking it! The base of this cake isa yogurt cake to which i've simply added some almond powder and raspberries! so easy and ideal for a snack with children!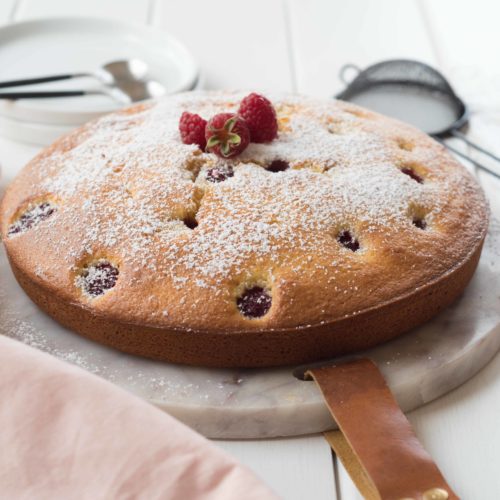 Recipe for 6 to 8 people
Difficulty: Easy
Preparation time: 10 min
Cooking time: 30 min
Ingredients :
1 natural yoghurt
2 pots (from the empty yogurt pot) of caster sugar
1 sachet of vanilla sugar
1 pot of almond powder
3 eggs
3 pots of raising flour
½ pot of melted butter or oil
150-200g fresh or frozen raspberries
Steps :
Preheat your oven to 180 °.
In a bowl, pour the plain yoghurt and add, stirring well between each addition, the caster sugar, the vanilla sugar, the almond powder, the eggs, the flour, the melted butter.
Butter a cooking mold, pour the preparation and place over the raspberries, previously washed.
Bake for about 30 minutes. Unmould once cooled.