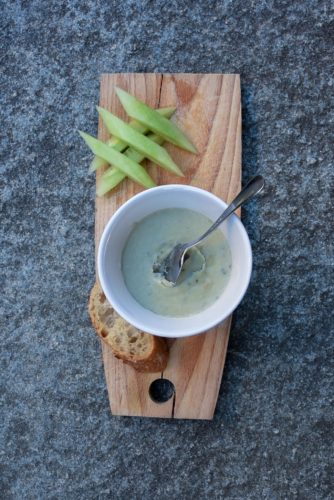 The star of this summer pre dinner was this Roquefort cream to dip with fresh vegetables, toast, your fingers, or to spread on a slice of bread, a cracker! Roquefort fans this recipe is for you, a pure delish and incredibly quick to make. Try it once, I'm sure you'll come back to it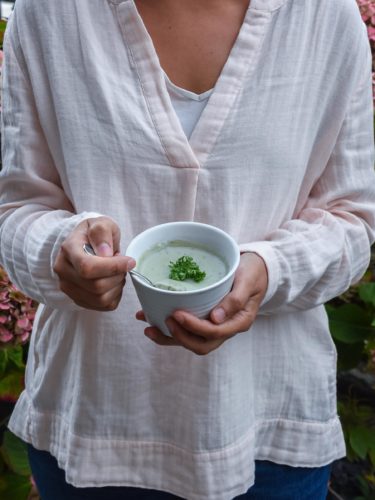 Recipe for 6 people
Difficulty: Easy
Preparation time: 2 min
Cooking time: 10 min
Refrigeration time: 2 hours minimum
Ingredients :
150g french Roquefort
15cl double cream
Pepper of the mill
Steps :
Place the cubed Roquefort and the cream in a saucepan.
Heat over medium heat and whisk occasionally for 10 minutes. The cream is ready when it has thickened. Add some pepper.
Place the cream in a bowl, let it cool and place in the refrigerator for at least 2 hours.