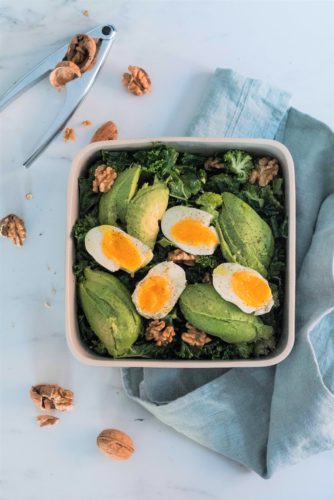 And here is a healthy recipe with broccoli and Kale (again I hear you

but we need to make the most of it as this is the full season!). Those 2 vegetables are raw in this recipe and you'll leave them marinated for a few minutes so they can "cook" in the sauce. I really love cooking Kale in salad and if you remembre I posted a few month ago a hearty kale salad recipe. Have a look!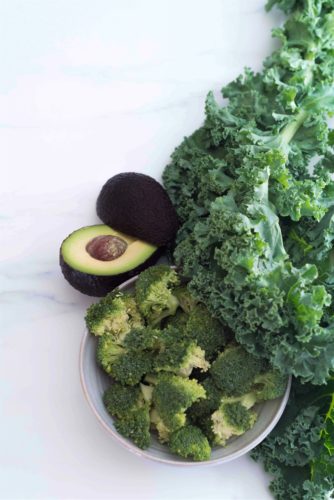 Recipe for 4 people
Difficulty: Easy
Preparation time: 10 min
Cooking time: 6 min
Resting time: 20 to 30 minutes
Ingredients :
For the salad
6 branches of Kale
1 broccoli head
2 avocados
8 walnuts (16 kernels) approximately
4 eggs
For the sauce
1 orange juice
½ lemon juice
1tbsp balsamic vinegar
4tbsp olive oil
Salt and pepper from the mill
Steps :
Remove the leaves from the cabbage stem then cut into pieces about 2.5 cm, then wash and squeeze.
Cut the broccoli into small bunches.
In a salad bowl pour the ingredients of the sauce and stir. Add the cabbage and with your hands, "massage it" (this is the term used for Kale;)) for a few minutes to let the sauce penetrate within the leaves. Then add the broccoli and mix well. Leave aside for 20-30 minutes (the longer it rests the better).
Boil some water. Add your eggs and cook for 6 minutes. Drain and remove the shell. Cut your eggs in 2 and arrange them on your salad.
Add your avocados cut into strips and sprinkle with walnuts.