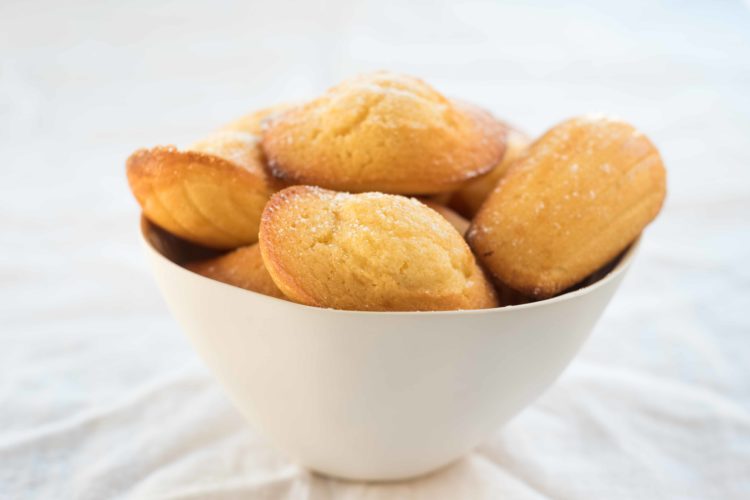 The perfect Madeleine recipe, borrowed to my sister

which she used to make every time we went to their place in London for an afternoon tea

For those who haven't followed, I spent 5 years in London, we came back to France last year and now live in Lyon! Well you have to try this recipe, the madeleines are just PERFECT…And even more with a very hot tea!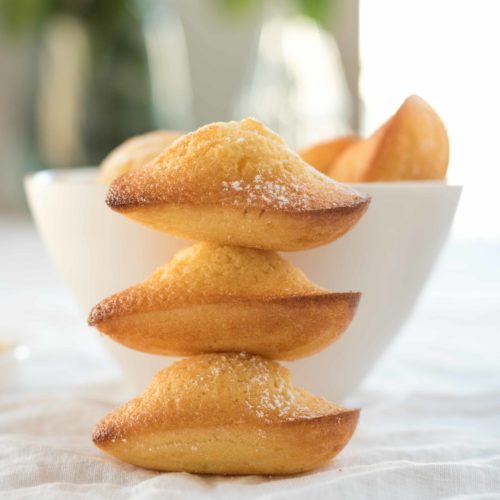 Recipe for 12 madeleines
Difficulty: Easy
Preparation time: 10 min
Cooking time: 8 min per batch
Ingredients :
80g flour
5g baking powder
80g caster sugar
80g sligthly salted butter
2 eggs
The zest of a lemon
3tbsp lemon juice
Steps :
Preheat your oven to 240 °.
In a saucepan melt the butter.
In the bowl of a food processor (or a large bowl), mix together the flour, baking powder, sugar and add 2 egg yolks.
Whisk the whites until they are frothy (do not whisk them totally) then add them to the mixture, along with the butter, zest and juice. Mix everything well.
Butter the molds and then fill them with the preparation and bake for 4 minutes at 240 °, then lower the oven to 180 ° and continue cooking for another 4 minutes.
Unmold your madeleines and eat them immediately or once cooled.