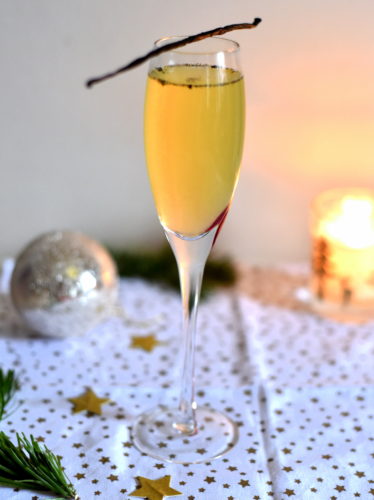 I created a new category on my blog (another one!) which is called "Drinks" and I have added this delicious champagne cocktail with orange and vanilla (it makes me think of flavors from islands!). It is very refreshing and amongst all it's something else than just a champagne glass (especially when you've been drinking some for a few days around Christmas time! Best to drink it very cold!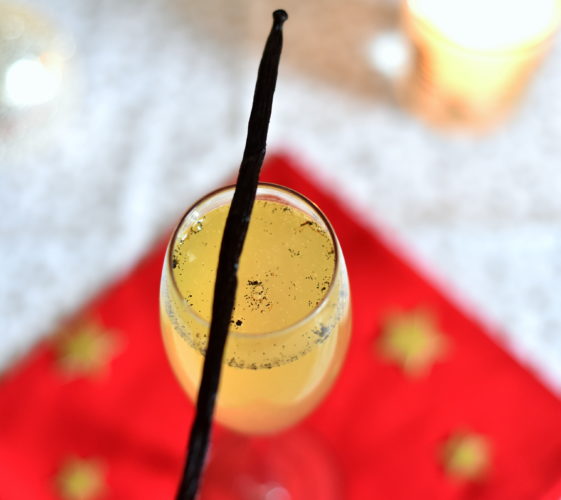 Recipe for 6 people
Difficulty: Easy
Preparation Time: 5 minutes
Ingredients :
1 bottle of champagne
3 oranges
1 lemon
1 vanilla pod
Steps :
Press the oranges and the lemon and add the vanilla seeds (for this, split the pod in two in the length and scrape with a knife the vanilla seeds).
Pour the preparation in 6 glasses, filtering it before to retain orange pulp and top up with champagne. Enjoy without waiting!