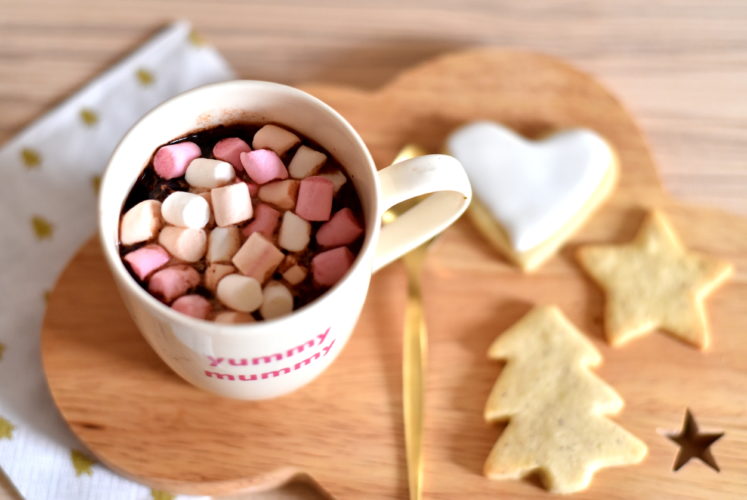 When we speak of Christmas, it also means the pre-Christmas time, this festive period that I love so much! Getting ready for Christmas day, but also decorating its interior, purchasing the Christmas tree, without forgetting the days of shopping to find the right gift for everyone! And I also love the winter which starts to get in slowly, the cravings for cocooning but also snacks in the afternoon at the weekend. And I love a homemade hot chocolate, which is even better with small marshmallows on top! So today here is my best hot chocolate recipe 🙂
Recipe for 4 people
Difficulty: Easy
Preparation Time: 3 minutes
Cooking Time: 15 minutes
Ingredients :
100g dark chocolate
75cl milk
25cl single cream
1 box of mini marshmallows (found in a supermarket)
A little bit of cocoa (optional)
Steps :
Pour into a saucepan, milk, cream and chocolate cut in pieces.
Heat the whole on soft fire and let simmer for 15 minutes while stirring from time to time.
Pour in your cups (you can filter the hot chocolate with a small strainer to remove the deposits from milk and cream) and display on the top your marshmallows – and a little bit of cocoa. Enjoy while it's hot!