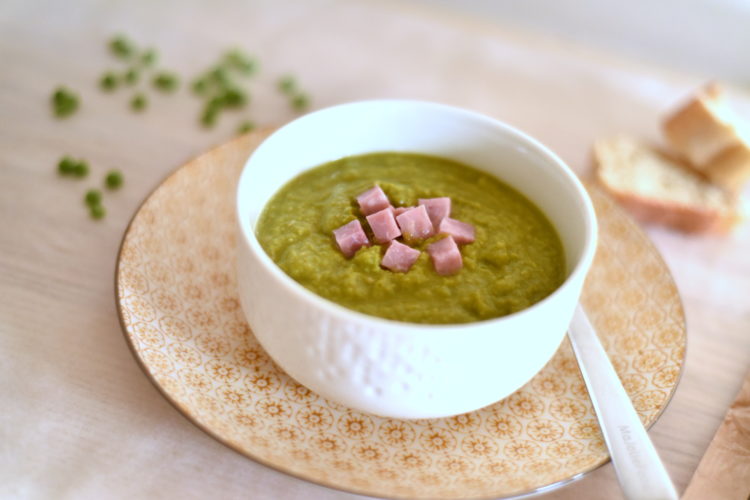 This pea and ham soup reminds me of my 5 years spent in London. During this time I've always felt that England was quite inspiring for soup recipes because they're making some really good ones! In fact in England, regardless of the season you'll always find soups on the restaurant menus… Well… maybe because of the gloomy weather all year long 😉 In any case this pea soup is too good, and I really find in it the good taste of the soup I used to eat in London.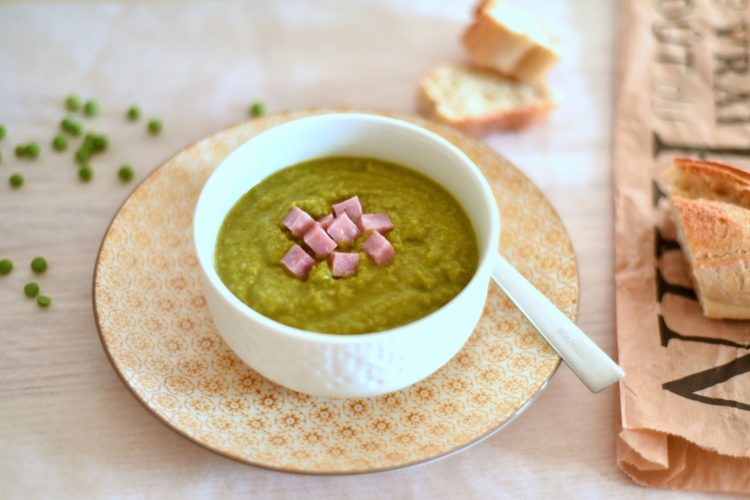 Recipe for 4 people
Difficulty: Easy
Preparation Time: Less than 10 min
Cooking time: 20 minutes
Ingredients :
1 Onion
1 Potato
500g frozen peas
75g diced ham
1 L vegetable or ham broth
A little bit of butter
Salt and pepper
Steps :
Cut the onion into strips. Heat in a large saucepan the butter and add the onion. Cook for a few minutes.
Peel the potatoes, add them into the saucepan and then add the peas and the broth.
Cook for 20 minutes.
Add 30g of ham and then mix the whole. Add salt and pepper and add the remaining ham in the bowls of soup.