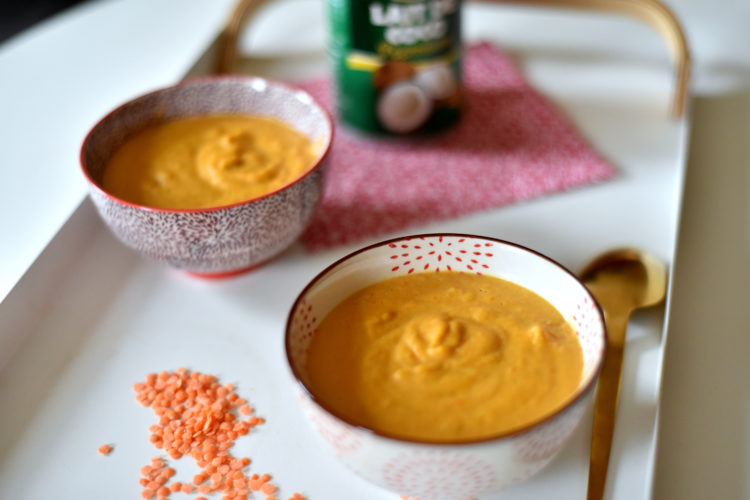 This is the perfect soup to do again and again! This red lentil and coconut soup is just a bowl of happiness, pleasure and satisfaction (yes yes all of it!!). What I also like in this soup is that it's so easy to make and super tasty, well a small bowl of perfection! I hope that you will think the same as me…
Recipe for 4 people
Difficulty: Easy
Preparation Time: Less than 10 min
Cooking time: 45 min
Ingredients :
1 onion
1 tomato
5 large carrots
200g of red lentils
20cl coconut milk
1 teaspoon of curry
850ml broth of vegetables
A little bit of olive oil and butter
Salt and pepper
Steps :
Peel the onion and cook it in the pan for a few minutes with a little bit of butter and olive oil.
Add the carrots cut in strips (not too thick for a faster cooking), tomato cut in 4, the broth and lentils. Add salt and pepper.
Cook on medium fire for 45 minutes.
Add the curry 5 minutes before turning off the cooking.
Turn off the fire, add the coconut milk and mix!